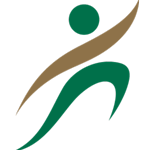 Schedule an appointment now
Start the road to recovery.
With Back & Sciatica Pain
At Professional Physical Therapy & Sports Medicine™ in Franklin MA, our doctors and clinicians are experts in determining the cause of your back or sciatica pain and prescribing a course of treatment for back or sciatica pain relief and return of function.
Most Common Back and Sciatica Complaints and Limitations:
You have missed work or family activities due to back pain
You have pain going down your leg
You have numbness or tingling into your legs and feet
You have stiffness and soreness when you wake up in the morning
You can't sit or stand for long periods of time because of back pain
You can't sleep because of back pain
You have pain with reaching or lifting overhead
Common Back & Sciatica Pain Conditions That We Treat
Degenerative disk disease
Lumbar spinal stenosis
Fractures
Herniated disk
Osteoarthritis
Osteoporosis
Muscle sprains/strains
Start By Scheduling an Evaluation Appointment.
Don't Wait - Get Started Right Now!
Clinical research shows that the sooner you get started with active rehabilitation, the less likely you will need unnecessary tests, medications, or surgery.
Call Us Today at (508) 794-3697
At your evaluation appointment, you will meet with a physical therapist who will perform a thorough evaluation that includes:
A review of your health history and your specific symptoms.
A thorough examination that includes assessing the quality and quantity of your movements, and any factors that might put you at risk for delayed recovery or might indicate a serious health problem.
Assessment of how you use your body at work, at home, during sports, and at leisure.
Determination of the diagnosis and impairments that are causing your pain and establishment of a treatment plan of care.
What Kind of Treatment Techniques Might I Receive?
Your physical therapist will develop a personalized rehabilitation program for your condition. This program can help you safely return to your desired activities. Some treatment techniques may include: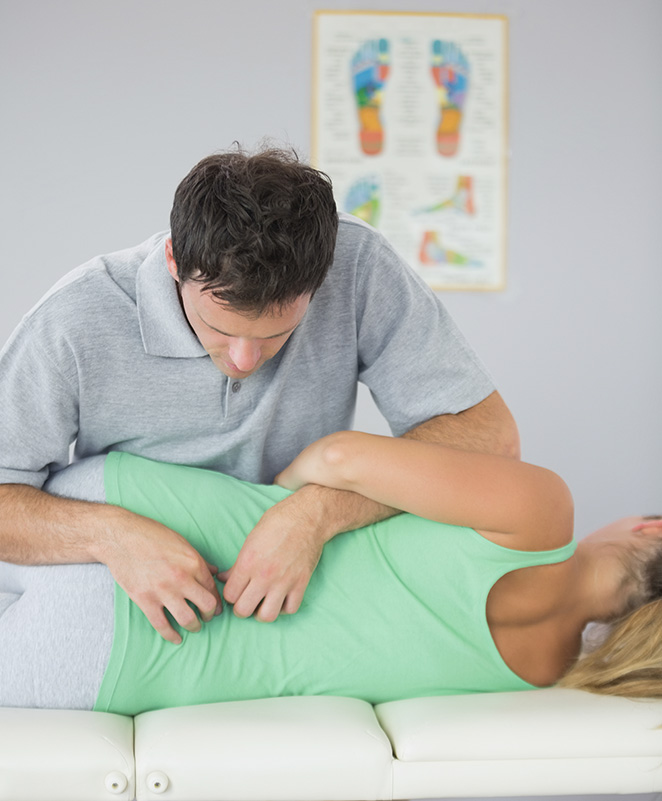 Hands-on treatments to mobilize your muscles and joints to restore and improve proper motion and strength.
Specialized manual therapy offerings at Professional Physical Therapy & Sports Medicine™ include:
Traction
Joint mobilization and manipulation
Soft-tissue mobilization
Myofascial Release
Swelling/edema massage

IASTM- Instrument assisted soft tissue massage

Graston Therapy
Activities aimed at improving movement of a specific joint including stretching techniques to decrease muscle tightness and help restore flexibility. There are 3 main types of range of motion (ROM) exercise: Active ROM requires very little assistance from the clinician and is done by the patient. Active-assisted ROM requires partial assistance from the clinician and is done with the patient. Passive ROM requires full assistance from the clinician and is done for the patient.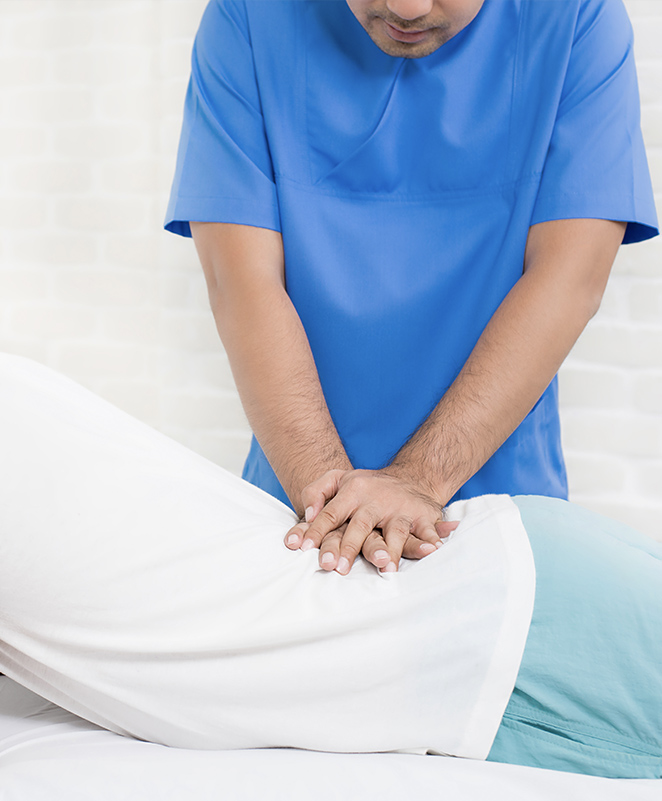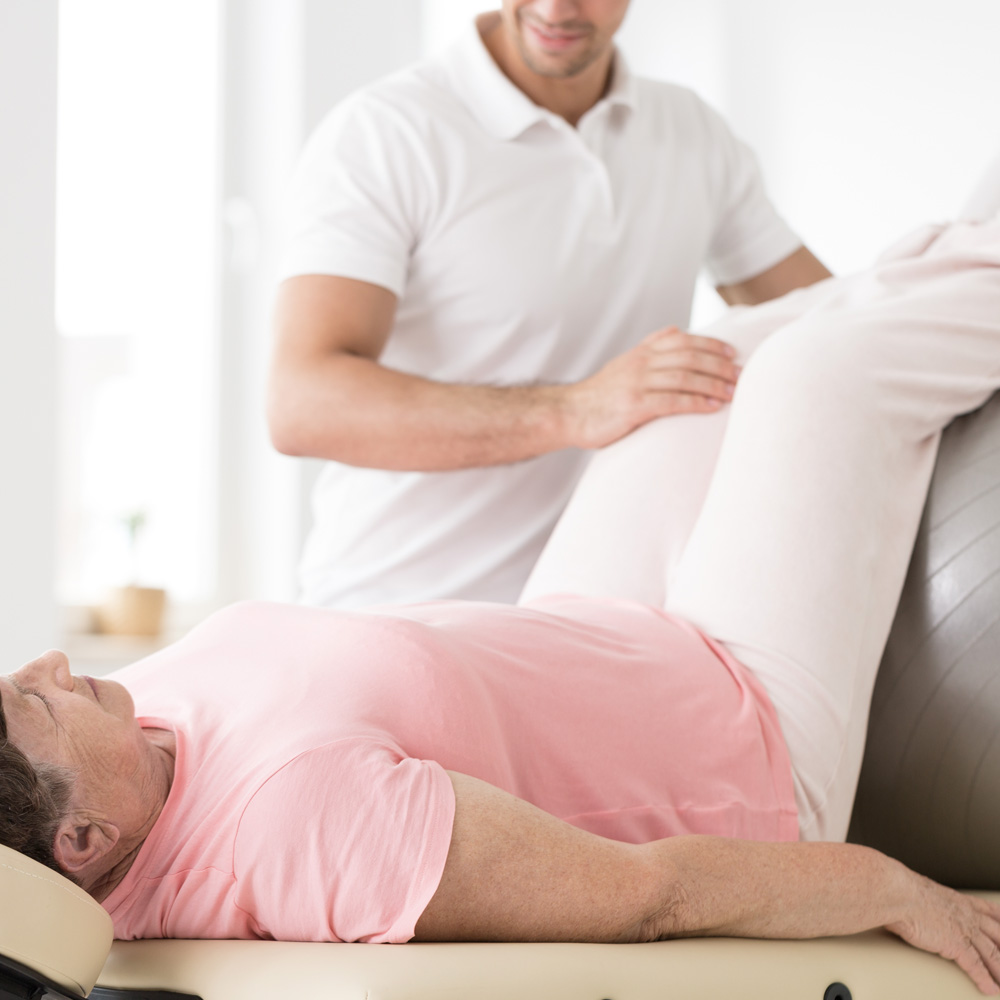 Exercises for muscle weakness or imbalance specific to your condition and capability. Sometimes referred to as strength/weight/resistance/endurance training, muscle strengthening exercises can include the use of weights, exercise bands, and body weight. The benefits of muscle strengthening include increased bone strength and muscular fitness.
Pain and Swelling Management
Treatments to reduce pain and inflammation and enhance recovery.
Specialized pain management offerings at Professional Physical Therapy & Sports Medicine™ include:
Electrical stimulation
Ultrasound
Iontophoresis
Squid® Vasopneumatic Compression
McConnell taping
Kinesiotaping
Deep Tissue Laser Therapy and Dry Needling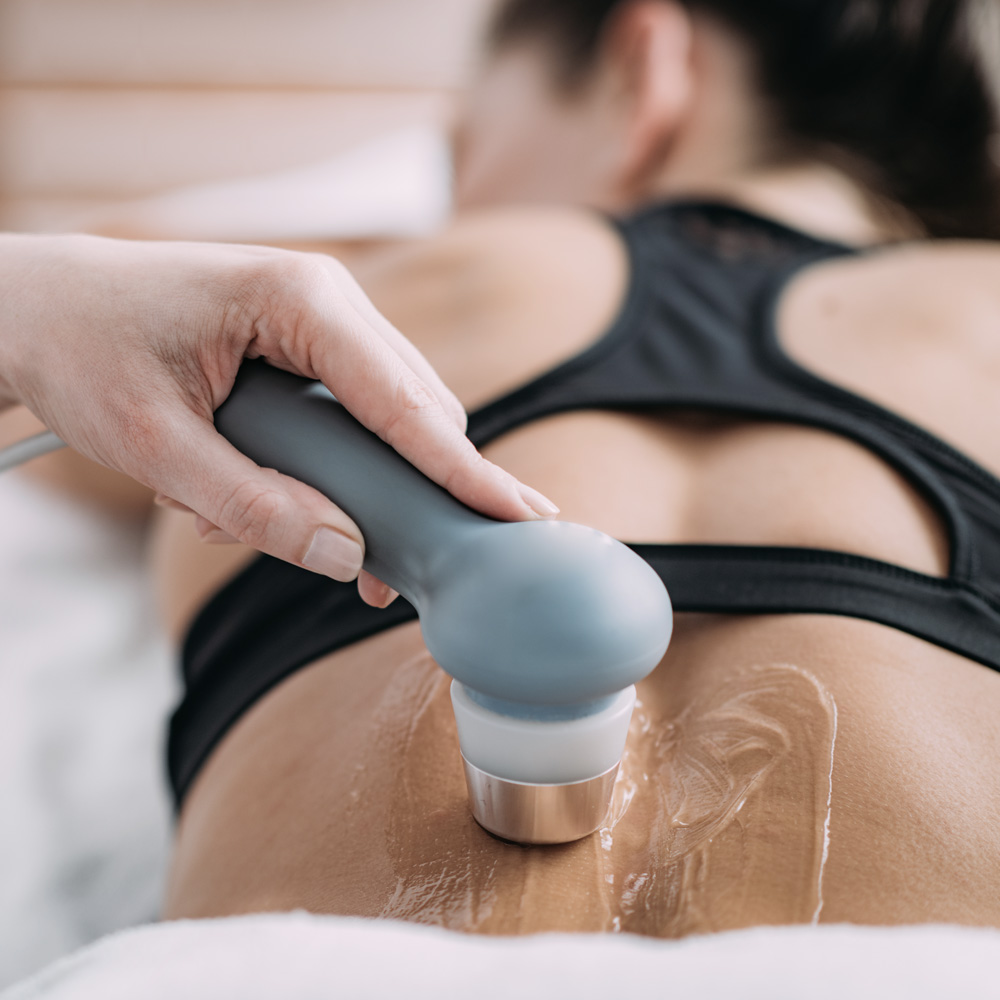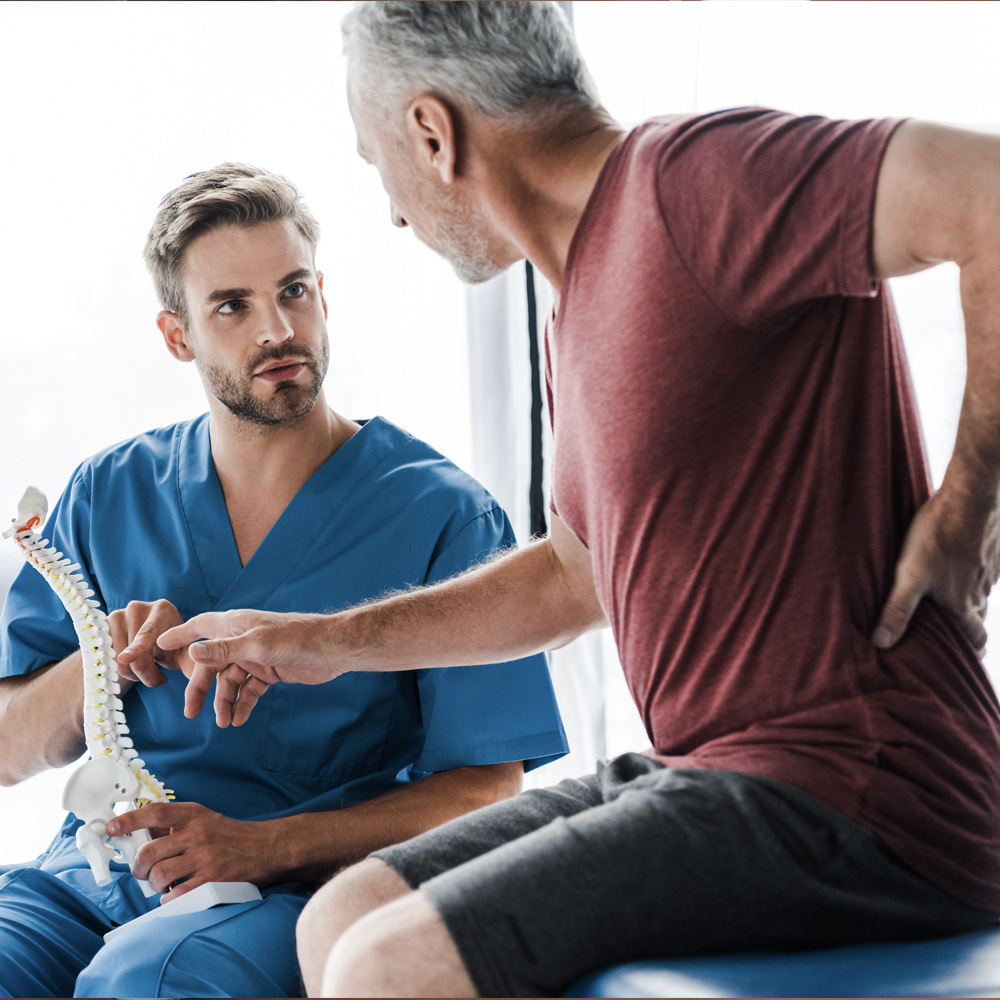 Includes providing information about your condition and treatment options and identifying and modifying any factors or activities causing your pain. Instructing you in home pain/swelling management and a home exercise program will help you maintain gains in motion and strength.
Therapeutic activities incorporate the use of multiple parameters such as balance, strength, coordination, and range of motion. Functional activities are designed to safely and gradually progress as you recover to allow for achievement of your functional and recreational goals.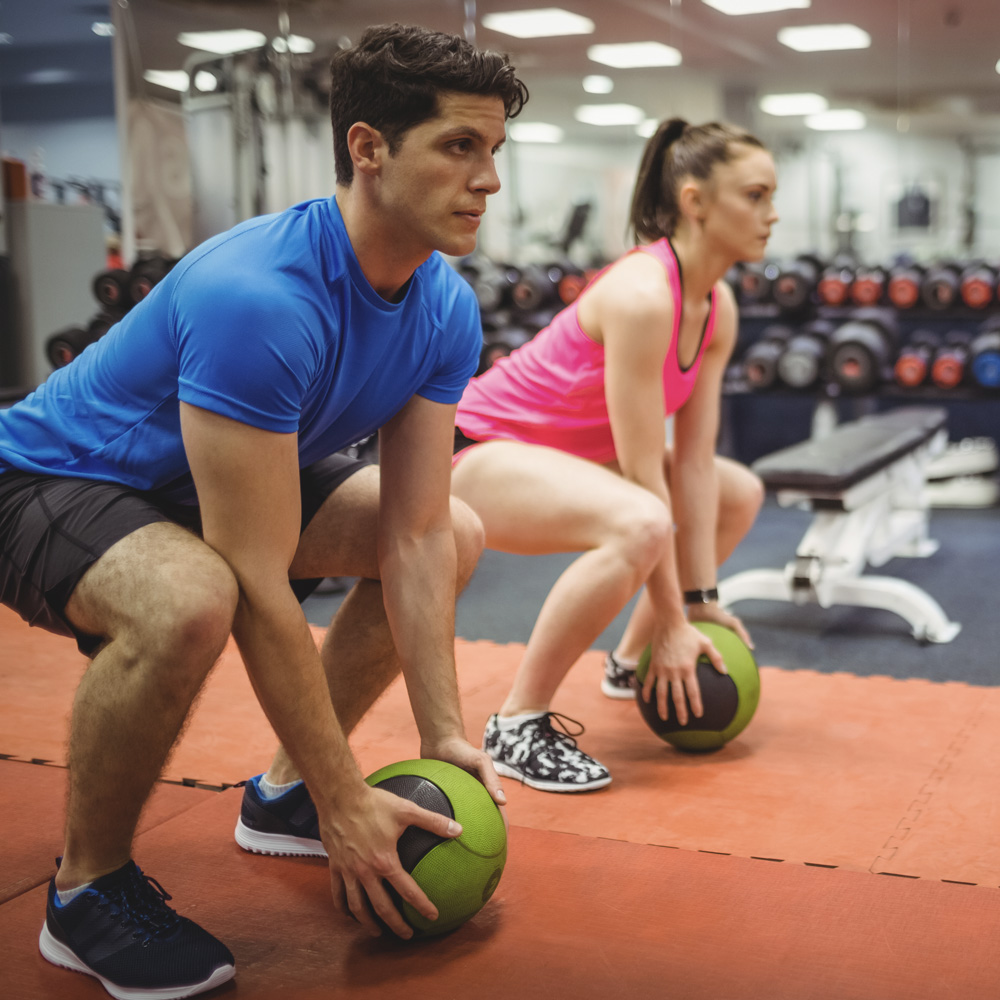 Doctor Ali, front desk, therapists all of you get 10 stars not 5, The first day i went in to Doctor Ali I knew I was in great hands and their front desk and entire team are one of the most professional staffs i have ever had the pleasure of being with. I went in with a lot of pain in my lower back as i had two surgeries and as luck would have it i was in a motor vehicle accident 28 days after surgery. I needed to find a place where I could trust the professionalism I loved it and was very comfortable there. I have not had many nights where i could sleep or be without pain but after today which was my fifth visit i am improving. Sleeping better and more positive about a full recovery, I told Doctor Ali if you and your team can get me to 75 % I would be thrilled she said not good enough we need 95 % or better. When she said that i was sold. I have 11 more visits and then the team will evaluate and see if i can get my life back. I highly recommend Franklin Professional Therapy for all your needs to feeling good again,
Mike DiMarzio
The PT's and PA's have been superb at getting me back to normal.
This has been the best experience at any physical therapy clinic I have ever been to. I have been to other PT facilities and this has easily been the best. The PT's and PA's have been superb at getting me back to where I was before my sciatic issues. I have no pain traveling down my leg that was preventing me from getting a good night's sleep and doing normal activities around the house and work.