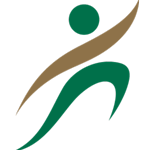 Schedule an appointment now
Start the road to recovery.
Current Openings
Physical Therapist Rockstar Needed!
We are seeking an AWESOME Physical Therapist to add to our OUTSTANDING team.
Professional Physical Therapy and Sports Medicine in Franklin has a 27-year proven record of helping patients feel better, move better, and live better. Our patients are amazing, and we are honored that they return and refer friends and family.
We are a team of expert manual therapy clinicians who value teamwork, supporting and mentoring each other, and providing high quality care with a patient-centered experience. We believe in open-book finance, weekly team huddles, big-company benefits, and serving our community.
Because our patients, and your teammates deserve The Best to become a team member as a Physical Therapist at Professional Physical Therapy and Sports Medicine, you must be upbeat, energetic, ethical, organized, a solid clinician and manual therapist, and a true team player…a Superstar!
We are on a mission to take care or our patients, each other, and our community. And we are growing and need more awesome help to accomplish our goals.
If you have these attributes, and share our values, please contact us for a conversation, and/or to apply for a part-time or full-time position. We are excited to meet you!
The road to recovery starts right now.