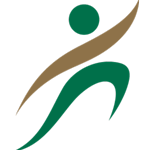 Schedule an appointment now
Start the road to recovery.
Instrument-Assisted Soft Tissue Mobilization (IASTM) and Graston in Franklin, MA
At your first appointment, your Physical Therapist will perform a thorough evaluation and develop a personalized rehabilitation treatment program with you that may include IASTM and Graston Therapy.
What is Instrument-Assisted Soft Tissue Mobilization (IASTM)?
Instrument-assisted soft tissue mobilization (IASTM) is an effective manual therapy treatment to help relieve pain from soft-tissue injuries. Physical therapists use specially designed tools to help remodel scar tissue, increase range of motion and decrease pain. There are multiple types of IASTM products including ASTYM, Hawkgrips and Graston Technique. Despite their differences, each technique is designed to improve blood flow and scar tissue mobility, decrease muscle spasms and improve healing.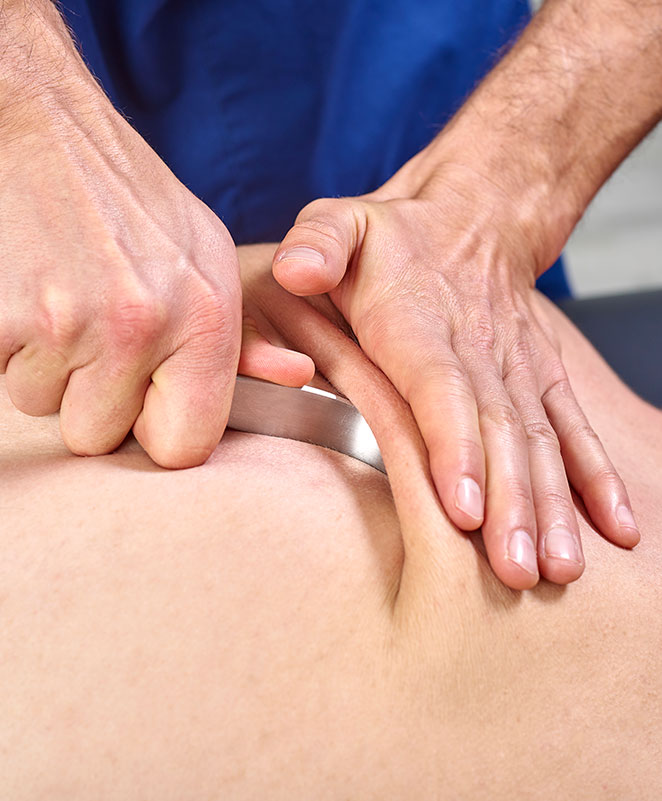 A trained clinician will use a specially designed tool to help assist with treatment over areas within the muscle, tendon or scar tissue. This type of treatment will enhance healing and help improving the flow of fluid in and around the pain area. Patients can expect improvement of function after one to four treatments.
Patients with a wide variety of symptoms related to chronic pain, muscle spasm or scar tissue buildup may benefit from IASTM.
Common Diagnosis Treated With IASTM are:
Painful scars
Tennis elbow
Runners knee (patellar tendonitis)
Golfers elbow
IT band syndrome
Other tendonitis or tendinosis
Shin splints
Carpal Tunnel syndrome
Fibromyalgia
Low back and neck pain
Joint sprain
Plantar fasciitis
Post-fracture pain
De quervains syndrome
Start By Scheduling an Evaluation Appointment.
Don't Wait - Get Started Right Now!
Clinical research shows that the sooner you get started with active rehabilitation, the less likely you will need unnecessary tests, medications, or surgery.
Call Us Today at (508) 794-3697
At your evaluation appointment, you will meet with a physical therapist who will perform a thorough evaluation that includes:
A review of your health history and your specific symptoms.
A thorough examination that includes assessing the quality and quantity of your movements, and any factors that might put you at risk for delayed recovery or might indicate a serious health problem.
Assessment of how you use your body at work, at home, during sports, and at leisure.
Determination of the diagnosis and impairments that are causing your pain and establishment of a treatment plan of care.
Professional Physical Therapy is the absolute best!
Dr Pratt and his Legion of PTA's (Crystal, Sue, Amber & Tracy), assisted by Julia, Anthony & Jackie are all very technologically knowledgeable and experienced in the best Physical Therapy methods to return you to good health.
Their Exercise Programs are both Professional Challenging and understanding of the Patients capabilities. Each Program is uniquely targeted to challenge you to do your best to return to good health and mobility in the shortest time possible. They do so with high energy, dedication and compassion for each Patient under their care.
I also want to recognize the entire staff and complement them on the friendly, warm and family atmosphere created. From the minute you walk in the door you are greeted with a smile by an administration staff who is very attentive to insurance coverages and scheduling. They work closely with each Patient to develop a schedule which works for you.
Thank you all at Professional Physical Therapy for your hard work in strengthening and extending my range of motion in my shoulder and current commitment to accomplishing the same with my new right hip. Together you are very a special group of in the field of professional physical therapy!
Sincerely,
Michael Kelly
Best physical therapy clinic around, the clinicians and staff are AMAZING!! Loved every visit, thank you for helping me Professional Physical Therapy!!! <3