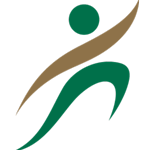 Schedule an appointment now
Start the road to recovery.
Electrical Stimulation and Interferential Therapy in Franklin, MA
At your first appointment, your Physical Therapist will perform a thorough evaluation and develop a personalized rehabilitation treatment program with you that may include Electrical stimulation/interferential therapy.
WHAT Is Electrical Stimulation and Interferential Therapy ?
Electrical stimulation (e-stim) and Interferential use electrical pulses to mimic the action of signals coming from neurons (cells in your nervous system). These mild electrical currents target either muscles or nerves.
E-stim therapy for muscle recovery sends signals to targeted muscles to make them contract. By causing repeated muscle contractions, blood flow improves, helping repair injured muscles.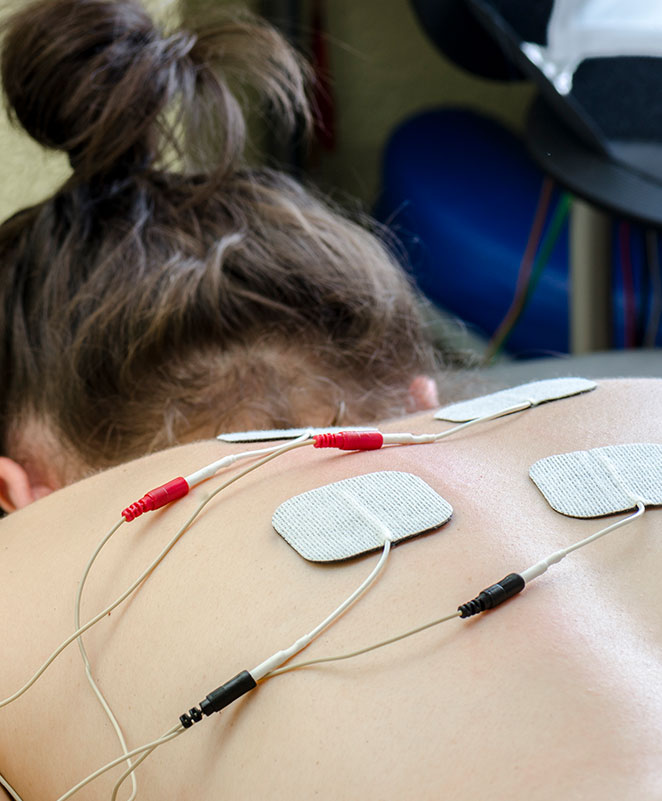 Interferential is a type of e-stim that focuses on pain relief that sends signals on a different wavelength so they reach the nerves, rather than the muscles. Interferential current can block pain receptors from being sent from nerves to the brain.
Benefits of Electrical Stimulation and Interferential therapy
Relieving Muscle Spasms.
Electric muscle stimulation can relax muscles, easing tightness and soreness.
Working Weakened or Atrophied Muscles.
Broken bones, soft tissue injuries, neuromuscular disorders, and certain forms of illness can inhibit movement and exercise, causing muscles to become weak from disuse.
E-stim can be used to keep these muscles active and prevent atrophy.
Retraining Muscles After Surgery or Illness.
Occasionally, following orthopedic surgery or illness a patient may have difficulty contracting muscles at will. In such cases, E-stim can be used for muscle re-education. The electrical impulses contract the muscle involuntarily.
Aiding Athletic Recovery.
E-stim active recovery program settings use specific low-level frequencies to increase blood flow, remove lactic acid, release endorphins, and promote muscle relaxation.
Start By Scheduling an Evaluation Appointment.
Don't Wait - Get Started Right Now!
Clinical research shows that the sooner you get started with active rehabilitation, the less likely you will need unnecessary tests, medications, or surgery.
Call Us Today at (508) 794-3697
At your evaluation appointment, you will meet with a physical therapist who will perform a thorough evaluation that includes:
A review of your health history and your specific symptoms.
A thorough examination that includes assessing the quality and quantity of your movements, and any factors that might put you at risk for delayed recovery or might indicate a serious health problem.
Assessment of how you use your body at work, at home, during sports, and at leisure.
Determination of the diagnosis and impairments that are causing your pain and establishment of a treatment plan of care.
Thank You for all great care – Dr Pat & his team was THE BEST !!
Graston Massage & all rest of exercises & therapy really help me get rid of my pain.
Thank you – Thank y & Happy New Year !!
Professional Physical Therapy is the absolute best!
Dr Pratt and his Legion of PTA's (Crystal, Sue, Amber & Tracy), assisted by Julia, Anthony & Jackie are all very technologically knowledgeable and experienced in the best Physical Therapy methods to return you to good health.
Their Exercise Programs are both Professional Challenging and understanding of the Patients capabilities. Each Program is uniquely targeted to challenge you to do your best to return to good health and mobility in the shortest time possible. They do so with high energy, dedication and compassion for each Patient under their care.
I also want to recognize the entire staff and complement them on the friendly, warm and family atmosphere created. From the minute you walk in the door you are greeted with a smile by an administration staff who is very attentive to insurance coverages and scheduling. They work closely with each Patient to develop a schedule which works for you.
Thank you all at Professional Physical Therapy for your hard work in strengthening and extending my range of motion in my shoulder and current commitment to accomplishing the same with my new right hip. Together you are very a special group of in the field of professional physical therapy!
Sincerely,
Michael Kelly